Our staff's commitment to you
Our staff is committed to providing support, compassion, information, and direction as needed to all members of our community, their families, and friends who are dealing with loss and grief.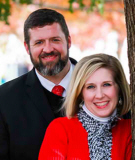 Brandon Groves
Owner, Director
Brandon grew up in Oklahoma City He earned a Bachelor's degree in Secondary Education from Southwestern Assemblies of God University in Waxahachie, TX, and a Bachelor's degree in Funeral Arts and Science from the University of Central Oklahoma. In 1996, he married Shelley (Jerry and Nancy McNeil's daughter) and they have two beautiful daughters. In 1995, Brandon became an ordained minister and served as an associate pastor with the Bridge Assembly of God Church in Mustang, OK. He spent many years teaching and coaching high school before joining the family business in 2002. He became an Oklahoma licensed Funeral Director in 2003. Brandon and Shelley bought McNeil's Funeral Service from Jerry and Nancy in 2009, and are committed to keeping it a family business, holding to the already established high standards of dedication and service to families in need.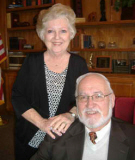 Jerry McNeil
Funeral Director
Jerry is a lifelong resident of Mustang, growing up on the family farm northwest of town. He attended 1st through 12th grades at Mustang Public Schools, graduating in 1960. After attending Bethany Nazarene College, he received his mortuary training from Dallas Institute of Mortuary Science in 1963. Jerry has been active in the funeral industry for over 60 years. He fulfilled his lifelong dream of having a funeral home in his hometown of Mustang in March 1997, when he and his wife Nancy established McNeil's Funeral Service. Jerry and Nancy have 5 children, 11 grandchildren and 2 great grandchildren. They have been active in their church The Bridge Assembly of God, and in Mustang Chamber of Commerce, and both are charter members of Mustang Toastmasters. Though semi-retired, Jerry is still very active in the daily operations of McNeil's.