Obituary for Sue Schaeffer
Sue deeply loved her family and they loved and adored her.
She is survived by one daughter, Dawnita (Donetta) Shockley and her husband Don, of Tulsa, OK;
One daughter-in-law, Brenda Schaeffer Jones, of Ft. Worth, TX;
One brother, Maurice "Mert" Way and his wife Shirley, of Somerville, TX;
Two sister-in-laws, Glenda Murray, of Van Buren, AR and Jeanette Templeton, of Snyder, TX;
Her five grandchildren, Charm Winrich and her husband SW, of Jenks, OK;
Chad Shockley and his wife Meredith, of Jenks, OK;
Eric Schaeffer and his wife Kim, of Millersville, MD;
Chelsie Henrie and her husband Calvin, of Broken Arrow, OK;
and Allison Wallace and her husband Logan, of Point Mugu, CA.
Eleven adoring great-grandchildren; Weston, Jordan, Andrew, Olivia, Coleson, Landon, Sophia, Addison, Heston, Ainsley, June and another baby boy due in February.
Four nieces; Jan, Janice, Cindy, and Melodie
She is one of the last survivors of her close-nit 100+ first cousins.
Sue is preceded in death by her sweetheart, Raymond, of 66 years (Dec 2013) and her son, Gary (Nov 2015). Her parents, Raymond and Larue Way, her brother Melvin, two infant siblings, one niece and a nephew.
—————————————————————
Favorite Scriptures:
*Proverbs 3:5,6 (Trust in the Lord...)
*John 14:1-3 (Let not your heart be troubled ...)
*John 10:10 (...life more abundantly.)
*Matthew 6:21 (... there will your treasure be.)
Authored 30 Songs and produced a music album. Some of our favorites:
*Lean on the Lord
*Give Me a Vision
*Created
*Jesus Breaks Through
Her famous signature always included a drawing of a beautiful treble clef.
—————————————————————
Avid Reader
Read the entire Bible dozens of times
Loved scripture to "come alive"
Authored multiple articles and 6 books, one becoming a Gospel Publishing House best seller, and her last, a memoir of her passionate lifetime ministry. Sue was already becoming disoriented while writing "Portrait of the Called." Many thanks to those who helped her complete it, and to those of you who purchased it.
—————————————————————-
Favorite slogan in recent years, "Love God, Love People." She would say, "It's just that simple." She truly was Raymond's Co-Pastor Partner through their 50+ years in full-time ministry to Assembly of God churches in Texas and Oklahoma. Sue was an active educator, guest speaker and leader in the West Texas Women's Ministry. And even when her short-term memory faded, she could still be heard fervently praying for others.
—————————————————————
She cared deeply for her family, the stranger she may have just met, and the helpless in other countries. She found creative ways to support children and grandchildren financially for higher education and she raised thousands of dollars for missions. She traveled on missions to Africa, Panama, and yes, she smuggled Bibles into Asia!
—————————————————————-
Her Name - while dating Raymond, he said to her, "Your name is too big for such a little girl (she had an 18" waist in those days:). You look much more like a Susie"- and it stuck. She was always Raymond's Susie-q, but to the rest of us she was Mom, Mama, Grandma, G-ma, MiMi, MaMaw, Aunt, Sister Schaeffer, Pastor Sue and to those 1st cousins, Laverne!
—————————————————————-
While Sue whole-heartedly embraced Praise and Worship music, she had country music in her "Way" bones. She played guitar, steel guitar, bass, and keyboards. Upon entering her well decorated home, there was a humorous, out of place, bright green plaque stating, "If you are not God or George Strait, take your shoes off!" For her 80th birthday, Charm and SW took her to a George Strait concert.
—————————————————————-
Dawnita is overwhelmed with love and gratitude that she was chosen to be the daughter of Raymond and Sue Schaeffer. Her mom was her closest friend. They were wonderful parents and their home was filled with love, laughter and prayer. They lived lives that have left a powerful spiritual legacy for their descendants.
A dear friend said to Dawnita "I was blessed to have the best people in the world to call "pastor," but you and Gary were the only ones who could call them "Mom and Dad."
_________________________________________________
One of Dawnita's last memorable visits with her mom came just a few hours before the debilitating stroke. Dawnita said to her, "I saw some of the great-grandchildren before I came and they said to tell MaMaw how much they love you." Her last complete sentence was, " I love every one of them." And she did!
—————————————————————
Sue was a cancer survivor of 15 years, for which we are grateful, yet, Alzheimer's Disease robbed her of those same years. Please pray for a cure. It truly is devastating for the person and their family.
—————————————————————-
Our deepest appreciation and love to the McNeil's, not only our precious family but our friends. You have been an incredible blessing to Dawnita and all of her family, not only this week, but five years ago when Raymond moved to Heaven. Thank you a million times over for making these days lovingly comforting.
And to each of you, family and friends, most of whom have traveled to attend this celebration, Dawnita and her family sincerely thank you and love you for every effort and sacrifice to be here.
To send flowers or a remembrance gift to the family of Sue Schaeffer, please visit our Tribute Store.
Previous Events
Service
McNeil's Funeral Service
525 West Highway 152
PO Box 1616
Mustang, OK 73064
Burial 2:00pm Saturday, October 20, 2018 Peaceful Gardens Memorial Cemetery Lubbock, Texas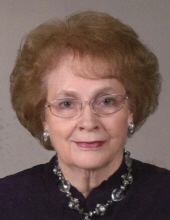 Thank you for sharing your
memory of Sue
Provide comfort by sending fresh
flowers from our local florist.
No thanks, please don't show me this again.