Obituary for Barbara Joyce Smith
Barbara Joyce Clabaugh was born at home on a farm south of Lawton on March 13, 1928. She was the youngest of six children of Lewis Edward Clabaugh and Minnie Pauline Daniell Clabaugh.
She was raised on the farm with all the typical farm activities – collecting eggs, milking cows, and helping to tend the garden.
Barbara began her formal education at Bishop School – a one room school house for grades 1 through 8. There was a curtain down the middle of the room with grades 1 through 4 on one side and grades 5 through 8 on the other. She knew how to read before she started school and could finish her assignments quickly, then she would listen to what was being taught on the other side of the curtain. She achieved the equivalent of an 8th grade education well before reaching 8th grade.
Barbara attended Lawton High School where she continued to excel. She was a member of the Honor Society serving as president her senior year. She was also one of only 2 girls in the Science Club. She was a member of the Wolverettes pep club and sang in the Triple Trio.
In 1943 Barbara met a young man named Ray Smith. They became good friends and when Ray left for military service in 1944 he asked her to write to him. She did and when he returned Ray had decided Barbara was the one for him. They married on August 23, 1946.
Barbara and Ray had three children: Jan Lu Smith Oseland, David Ray Smith, and Gary Lynn Smith.
In 1950 Ray left civilian life to join the Air Force and this was the beginning of Barbara's career as a military wife. There were many moves – from Roswell, New Mexico (no we did not see any aliens), to Denver Colorado, to Homestead, Florida where we got to experience a category 4 hurricane, to Dover, Delaware, to Ramey Air Force Base in Puerto Rice, to Oscoda, Michigan with snow up to your nose, to Jacksonville, Arkansas where Ray retired after 32 years of military service.
During the beginning of the fitness movement in the 1970's Ray began running and Barbara would walk and after Ray retired this became a hobby. They joined a Volksmarch club and began participating in organized events. They ran/walked in every county in Oklahoma, and in events in Kansas and Texas.


Barbara had a life-long love of reading. As a child she would read any book she could get her hands on including the entire encyclopedia at school. As an adult she began accumulating an impressive personal library. She had 12 bookcases loaded with several layers of books ranging from the History of Western Civilization in 8 volumes to Calvin and Hobbs cartoons. No matter how many books she had she was always ready for one more.
Barbara had a wonderful singing voice and loved music. She listened to everything from opera and classical music to the big bands and crooners of the 30's and 40's to more modern rock and roll. She drew the line at heavy metal, hip hop, and rap.
Barbara was a good family cook with a stock of staple recipes that the family liked. Every now and then she would like to try something new and as with all new things some worked, and some did not. One of her more memorable culinary adventures involved a sardine pizza. In the early 60's when you ordered a pizza with all the toppings it would include anchovies. Ray liked sardines. Anchovies are fish and sardines are fish, so it seemed like a good substitute. Needless to say, it was a failure of epic proportions. The house smelled of baked sardines for days and cats came from miles around trying to get into the trash can.
There are difficult times in every life and Barbara's was no exception. She and Ray lost their son, David, in a plane crash on July 7, 1974 when he was only 20 years old.
In 1990 Ray was diagnosed with prostate cancer. He underwent chemotherapy treatment and did well for several years but in 1998 the chemotherapy became less and less effective. He then underwent radiation therapy but that also was ineffective. His heath continued to decline and for the last two years of his life Barbara devoted herself to his care. For the last 3 months Ray was confined to bed at home and Barbara was his full-time nurse. When he died on March 2, 2000 she was sitting by his bed holding his hand.
With Ray's death Barbara was faced with the challenge of loving alone for the first time in her life. She continued her hobbies of reading and gardening and learned to use public transportation to go shopping, to doctor appointments and to exercise class. As the years went on an auto-immune disease and arthritis began to make living alone more difficult and she moved to Oklahoma City in June 2013 to be near family.
Barbara enjoyed big family gatherings with the kids, grandkids, and great grandkids. She enjoyed the conversations the joking and the general chaos. She loved her family and was loved in return.
Now we bring Barbara to this place to lie next to her husband and near her son, her brothers and sister and her mother. Her 90 year journey with us is complete and the spiritual reunion with the loved ones gone before has begun.
To send flowers or a remembrance gift to the family of Barbara Joyce Smith, please visit our Tribute Store.
Previous Events
Graveside
Highland Cemetery
2201 NW Fort Sill Blvd.
Lawton, OK 73507
Cemetery Details
Location
Highland Cemetery
2201 NW Fort Sill Blvd.
Lawton, OK 73507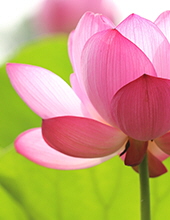 Thank you for sharing your
memory of Barbara
Provide comfort by sending fresh
flowers from our local florist.
No thanks, please don't show me this again.